Five winning submissions by design professionals and three local student projects will transfigure Lake Ontario's East End beach into temporary art installations.
On Jan. 10, the
2017 Winter Stations Design Competition
revealed the five winners of the event's third iteration. Established by local firms
RAW Design
,
Ferris + Associates
, and
Curio
, the competition urges Torontonians to explore the beach in the winter and engage in art created by design professionals from around the world. Five winning proposals will transform ordinary lifeguard stands into a variety of captivating installations—giving the abandoned stands a second life during colder months. Three installations by students from local colleges, University of Toronto, University of Waterloo, and Humber College will join the exhibition, set to run from Feb. 20 through March 27.
The theme for this year's exhibit, "Catalyst," asked participating artists and designers to meditate on the idea of their designs as incentives for change by reshaping Toronto's waterfront into installations that challenged the mind of each viewer. The competition also called for the designers to consider how their materials could be reused after the exhibition was over.
"The idea of reuse is particularly relevant as we have found many of the Winter Stations installations have taken on a second life after the competition," says Winter Stations co-founder Ted Merrick, director of the design studio at Ferris + Associates, according to a
press release
.
This year, the competition received 341 project proposal submissions from around the world. The five winners will be given a design honorarium of CA $3,500 (about $2,644). The budget will allow for CA $10,000 (about $7,555) for materials and labor for each installation to be built between Feb. 13 and Feb. 19.
The 2017 jury comprised: jury chair Lisa Rochon, founder of Friends of the Beach Parks; Winter Station 2016 winners Victor Hunyh and Calvin Fung; Dragana Mazinc, design director of developer Great Gulf; Betsy Williamson, principal at Toronto-based Williamson Williamson; Christina Zeilder, president and developer at Gladstone Hotel.
Winners: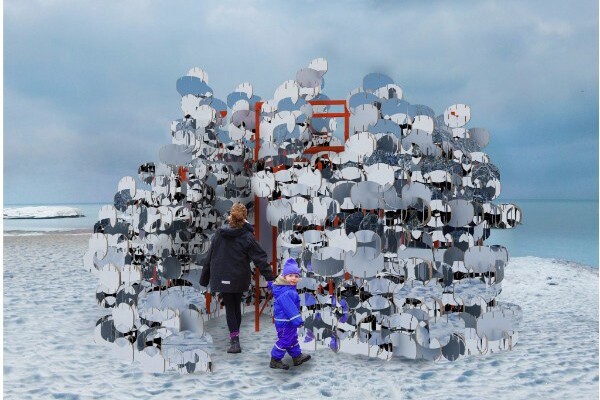 Student Projects: